Opto produces customized Imaging Modules for OEM`s consisting of Optic, Illumination, Sensors and Cameras – reduced to your needs.
What is an imaging module
Provides only an optically optimized image with standardized image recording by an optimized combination of camera, light and optics.
TELECENTRIC PROFILE PROJECTOR • IM•profile M ECO USB 3.1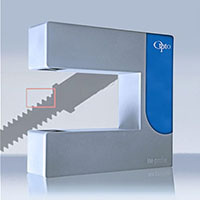 Our design ethic at Opto is to deliver the best image for your application in the most efficient way possible.
Our Imaging Module Profil innovatively combines telecentric optic in a compact design with easy system integration possibilities.
For High Resolution Bi-Telecentric Profile Measurement for Quality Control. Telecentric Profile Projector 1:1 digital creates high-performance thread images without any optical artifacts in contrast to a common telecentric measurement setup.


Designed for smart production, and many 'Industry 4.0' applications, Opto Imaging Modules bring an unprecedented level of intelligent, easy-to-use, easy-to-integrate, imaging performance to any production environment - from measurement machines to test systems or roundness analysis to bio imaging instrumentation.

Each Module is provided with its own SDK and image acquisition software, making it simple to integrate into any network or system.


Article Number: IP-8452901UBE
Illumination white

FoV 8.5 x 7.1mm

WD 30 mm

Resolution 147 LP/mm

Measurement Resolution 3.4 µm / pixel

image: monochrome

Frames/ sec: 36

Sensor: Sony IMX264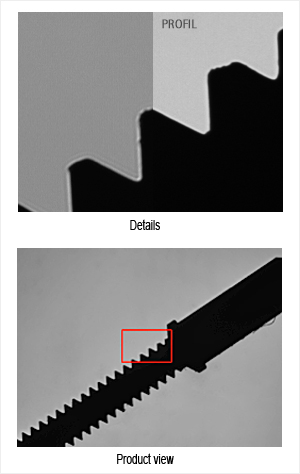 Comparison between the high-performance Thread Profile without any optical artifacts and a common telecentric measurement setup
MACHINE VISION MICROSCOPE • IM•compact M ECO USB 3.1

The new "Machine Vision Microscope" (MVM) is a purely digital microscope with all the features that make a microscope.
It has an apochromatically highly corrected microscope objective and a corresponding tube lens which magnifies each object point to a pixel of the 5MP Sony IMX264 sensor.
In addition, a coaxial incident light illumination as well as a diffuse ring light were installed.
The module offers an unprecedented level of usability. They come with their own image acquisition software, so they can be easily integrated into any network, system or production environment. The new digital microscope can therefore be easily integrated into measuring instruments, analysis systems or bio-imaging systems.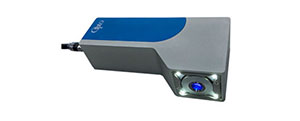 A coaxial incident light illumination and a diffuse ringlight were installed in this module.
Both lights are controlled and powered via the USB 3.1 port of the integrated camera. A specially developed control electronics allows alternating operation of the two light sources.
The interaction of a highly sensitive sensor and very efficient LEDs with a powerful optical system allows this compact combination.
More about on Opto site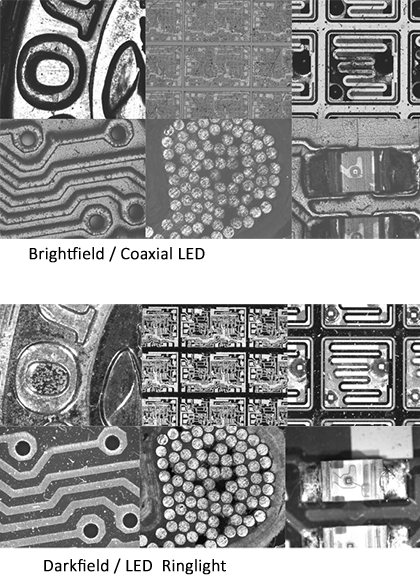 Samples appear different depending on the illumination used with the imaging module